CEO, AIC-JITF
AIC-JITF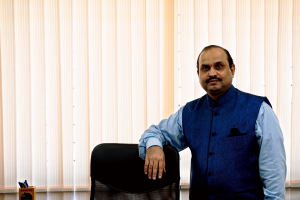 Dr. Anantha Prasad holds a Ph.D in Mechanical Engineering from Visvesvaraya Technological University with specialization in Product Design and Engineering. He has served in various capacities at different institutions and has mentored several students, faculty and entrepreneurs over a period of nearly two decades.
As an academician, researcher and innovator, he was instrumental in setting up several entrepreneurship development cells, conducting training programs and handholding budding business enthusiasts. In addition, he has executed various research projects, published research articles in journals of high repute and has supervised about half a dozen PhD students. His dynamic personality, zeal to achieve new milestones and drive for entrepreneurial leadership has helped him scale up the ladder easily within a short span of time.
He is well networked with industries, investors and institutions and is the most sought after person for a novice in the field of placement, academia and entrepreneurship. He is also a recipient of the Prestigious Commonwealth Professional Fellowship and underwent advanced entrepreneurial and leadership training at Lough-borough University, UK. With his decision making abilities and commercial mindset, he was the ideal candidate to be chosen to lead the Atal Incubation Centre – Jyothy Institute of Technology Foundation as it's CEO where he currently serves.